Being a working parent is not easy. Every day, there are nearly countless tasks to do and keep in check.  Remembering everything is difficult. There are so many things to worry about, and the biggest concern for many of us is the safety of our children at their daycare center.
While signing up for a child daycare center is a great idea, the concerns never stop unless we are fully convinced it is the right place for our children. Some vital standards have to be met. When on your first tour before leaving your child, you need to go on a small tour and take a close look at some key factors. So, what are the things every daycare center should have?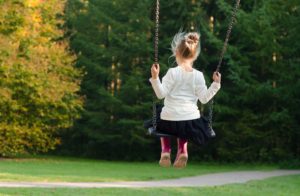 Qualifications
Pay attention to the center's qualifications – is the place legitimate, does it have a license, and for how many years has it been active? Having a rich history is a big plus. A great tip would be to go and check for some online reviews. Websites like Yelp, Twitter, or Facebook could be of great help. If other parents had horrible experiences in the past, it is likely they would have shared about them online.
Can You Visit During the Day?
If you can visit any time you like – perfect. However, if they deny you the right to come whenever you want, you should consider it with suspicion. A normal daycare center will always allow its clients to check up on their kids at any time. This is essential, and you should always be able to visit and see how your child is doing.
How's the Question With Safety at the Daycare Center?
Here is a list of things to keep an eye out for:
In what position are babies sleeping?
The staff members should have first aid training
Should an emergency arise, how will everyone react?
Are there any policies for sick children?
You need to learn about how they discipline children
And finally – is the place enjoyable?
Above all, do not be afraid to ask questions. Discuss anything which concerns you. If you have chosen the right daycare center, they will understand what troubles you. The staff will gladly answer all your questions. Family Daycare Carroll Gardens has everything your child needs.
Exploring the child daycare center in advance can surely help by easing our worries and confirming we made the right choice. Preparing a checklist and ensuring everything is up to standard is important for your child's safety and wellbeing. And do not forget – every good daycare center must have different and fun activities!
New Playground Family Daycare Carroll Gardens Brooklyn is the best choice when it comes to learning new things while having fun! Established in 2002, in Brooklyn, we have spent many years caring for and entertaining your children. We strongly believe children can learn new things through interaction while playing together. Here, there are many new things to learn about and different discoveries to make.
Are you in need of a friendly and exciting day care center? You've come to the perfect place! Kinds absolutely love our family day care Cobble Hill center! Contact us and learn more.