We are in the middle of summer 2018, and its end is nowhere in sight. With many weeks remaining until school resumes, you might be wondering – is sending my child to a summer daycare center a good idea? And, how do I prepare properly?
Giving them a new tablet, or letting them watch TV for the whole day is not a good idea. Kids need to exercise. It's more fun and will contribute to their health and wellbeing. New Playground Daycare has the right program for that. We fully understand your kids' needs and will provide four tips to prepare for summer daycare.
Choose the appropriate clothes
In the middle of the day, temperatures can be pretty high. However, the morning isn't always as warm. Choosing a good combination of summer clothes is essential. Perhaps a thin sweater along with a t-shirt? This way, your child will be safe from the lower temperatures in the morning, from potential rains, and winds. As soon as it gets too hot, your child can take the sweater off.
Your child must stay hydrated
Playing outside in the heat can be exhausting. Take the time to explain to your kids why drinking enough water during the summer is important. Be sure to tell them not to forget. Games can be distracting, and going on for hours without water is not recommended.
Sunscreen can be of great help
Taking the necessary steps for skin protection is a must. Since most kids will prefer to spend more time outside the summer daycare center than inside, using a sunscreen is a good idea because it will prevent sunburns. You need to help your child apply it. Once you are ready, your kid will be able to play freely without any worries.
Eat healthily
A healthy summer diet is of vital importance. Focusing more on seafood and vegetables is good because these foods are low in calories and fat but have a high concentration of vitamins A, C, or E.
Blueberries especially are great sources of nutrients which help the muscles grow healthy and strong. Watermelon is another amazing choice. It's tasty, healthy, and will help your kids stay hydrated – it's like eating water. Watermelons will keep the body cool during these hot summer months. And, let us not forget – who doesn't like cherries? They are tasty and one of the healthiest foods for the summer. Drinking some delicious cherry juice will help prevent building fat, and it can ensure calm sleeping.
Why summer daycare Carroll Gardens Brooklyn is the best choice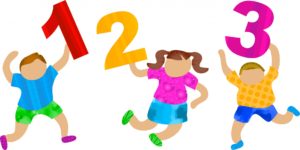 Overall, it is a wonderful idea to send your kids here. At our daycare center, we will ensure the children learn new things, play with each other, develop social skills, and simply have a great time.
Feel free to contact us if you have any specific questions. Take a minute to browse around our website and see our activities.
New Playground Daycare Carroll Gardens Brooklyn is the begining of a new adventure. The kids absolutely love this place! And, do not forget to share the most important summer rule with your child – to have fun!