The early years of our children are of vital importance. During this time, they begin to open up to the world and start exploring. These years will determine in what direction your child will develop. One great way to prepare the kids for the future is by building a strong teacher-student bond.
Why is the Teacher-Student Bond so Important?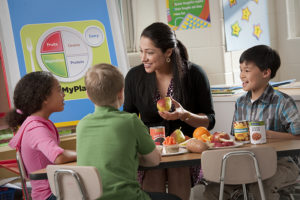 Early experiences will have a lasting impact on the individual. Usually, they include playing with other children, exploring the surroundings, learning how to speak, write, and so on. The way small children interact with their teachers is important. At Cobble Hill Daycare, we ensure everything is safe, comfortable, fun, and a little bit challenging with by adding friendly games and activities.
First, we must note parents are the child's true first teacher. It is their responsibility to show emotions and support. Before going to a child day care center or enrolling in preschool, the parents need to talk and explain what is up ahead.
Next is the teacher's role. He or she will have many responsibilities. One of them is to partake in safe yet calculated risks. That way, no matter what happens, the children will build trust both in themselves and in their teacher. It is a great method of learning how to behave in different scenarios.
At Daycare Carroll Gardens Brooklyn, we also understand how important day-to-day interactions and events help shape a unique personality. Young children should learn how to identify their feelings, follow directions, and take minor decisions on their own. The teachers are always observing and giving out advice if there is a need for it. It is important to note relationships between a child and its first teacher will have a long-lasting effect on future development. A good relationship should be the first priority for both parents and teachers.
If you are doing it correctly, your children (or students) will develop a love of learning and improving. The strong teacher-student bond will not only improve studying conditions but also help build healthy relationships in the future. The earlier you can create such a bond – the better! At a young age, the brain can soak up information like a sponge. This is the perfect time to communicate, learn, and build trust.
Daycare Cobble Hill and Daycare Carroll Gardens Brooklyn
If you live in New York and need a center to look at and teach your child new skills, a great place to stop by would be New Playground Daycare. We will ensure a fun and friendly atmosphere – perfect for building a long-lasting teacher-student bond. We offer a wide array of games, language classes, and more! Here, you can find our forms. Contact us if there are any questions. Our centers include daycare Cobble Hill and daycare Carroll Gardens Brooklyn.